Sailboat at Heybridge Basin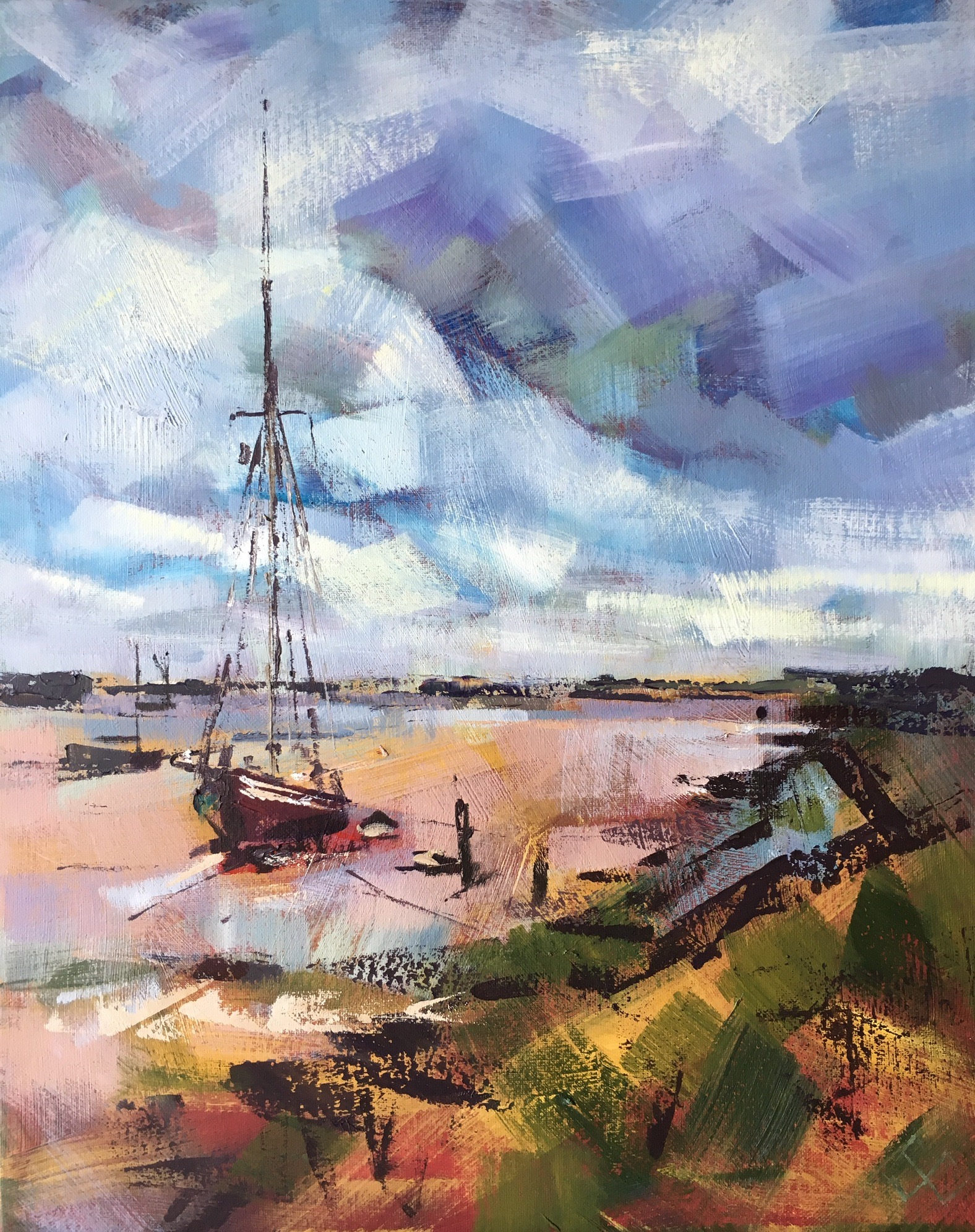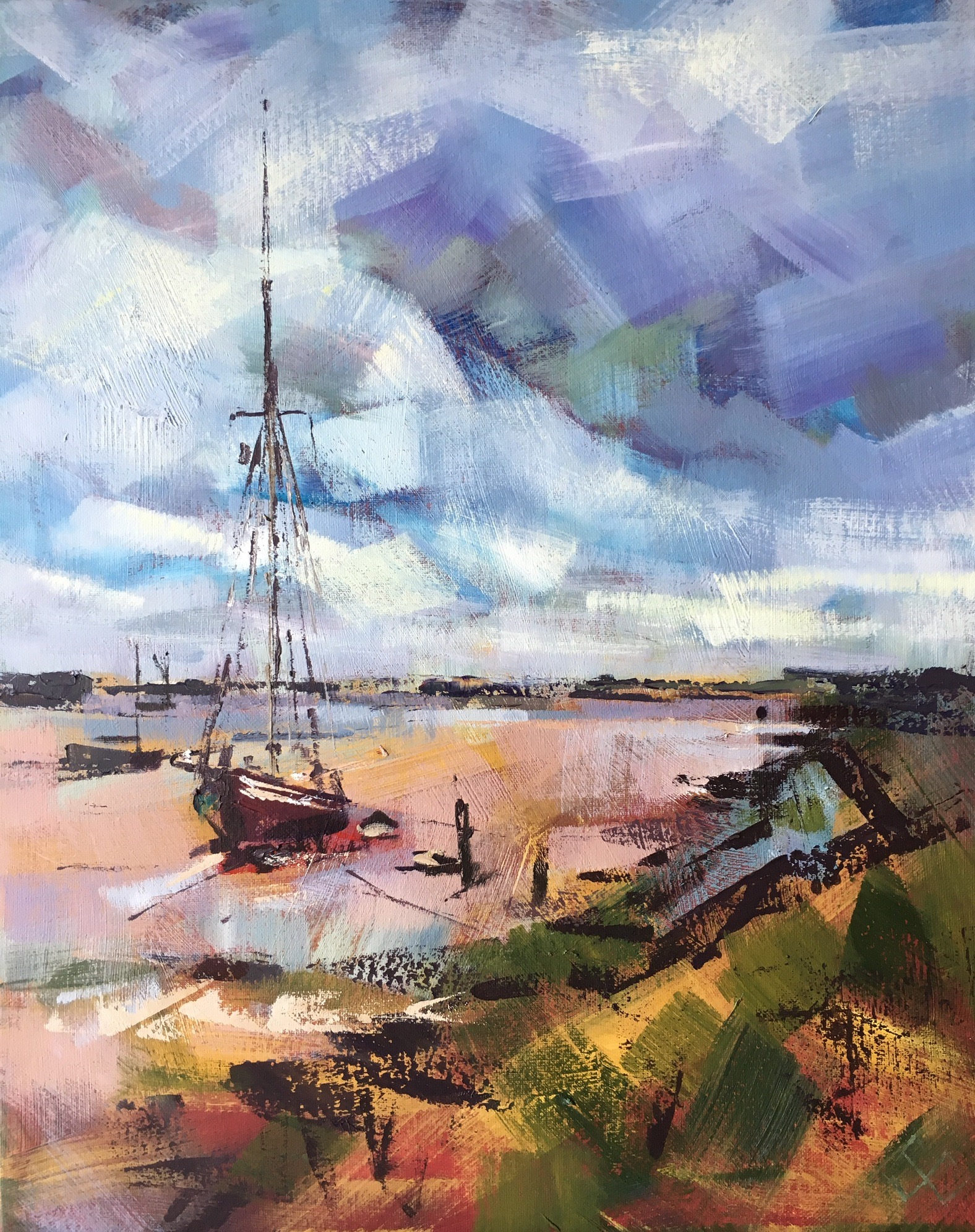 sold out
Sailboat at Heybridge Basin
A sailboat rests on the sandy mudflats, at low tide, at Heybridge Basin. My impressionistic interpretation, in heavy body acrylics on canvas, features blocky brushwork, focussing on subtle colour changes, pattern and movement. Details are kept to a minimum in the dunes and boats on the far side of the water. I love the changes that happen as a landscape moves into the distance, with the vertical foreground shapes gradually appearing to become horizontal lines. I guide the viewer towards the light and the horizon, by keeping the foreground quite abstract ,with accent darks applied in gestural palette knife work. I've allowed the dark red ground to show through in places, to enhance the feeling of warmth in this early summer scene, with thunderclouds threatening in the late afternoon.
This painting is ready to hang unframed. Contact me for framing options.
Another option is to purchase this painting through my ArtFinder listing here and choose a custom frame to be fitted before delivery.